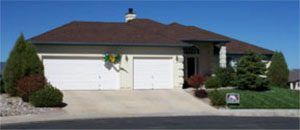 Welcome to A&I Skyline Roofing
A & I Skyline Roofing specializes in many types of residential roof installation and roof repairs, at prices that we believe are fair and affordable. We pride ourselves in having 20 years experience in the roofing industry. In these past work years we have gained a knowledge base which we can pass on to our customer by recommending applications and materials appropriate to the customers roofing project along with expert advice on ice damage prevention, and proper ventilation.
In addition to our years of experience, we pride ourselves in our superior workmanship, fair business practice, the highest level of customer service, and our honest and ethical way of doing business.
Call Us for a Free Quote:
Local (719) 391-7663
Toll Free (877) 322-7663