What We Offer
We offer free estimates within the Colorado counties of El Paso, Teller and Pueblo. We are confident we can provide you a comprehensive on site evaluation and consultation along with a written estimate that is understandable and will serve your complete needs.
Special Promotions
o NEW ROOF: Get up to $1000.00 off a full roof replacement (10% off re-roof for up to $1000.00 savings).
o FIRST RESPONDERS: Get $100.00 toward upgrade to Class 4 Impact Resistant Shingle. Includes Military, Law Enforcement and Fire Fighters.
o REPAIR SPECIAL: Get 20% off any Roof Repair.
Some restrictions and limitations may apply for all of our "Special Promotions", call for details.
Service Area
El Paso County, Teller County, Pueblo County, to include the cities and towns of Colorado Springs, Security, Widefield, Fountain, Black Forest, Monument, Falcon, Peyton, Calhan, Ellicott, Cimarron Hills, Manitou, Cascade, Chipita Park, Woodland Park, Hanover, Pueblo West, Pueblo.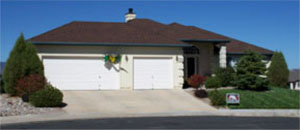 Welcome to A&I Skyline Roofing

A & I Skyline Roofing specializes in many types of residential roof installation and roof repairs, at prices that we believe are fair and affordable. We pride ourselves in having 20 years experience in the roofing industry. In these past work years we have gained a knowledge base which we can pass on to our customer by recommending applications and materials appropriate to the customers roofing project along with expert advice on ice damage prevention, and proper ventilation.
In addition to our years of experience, we pride ourselves in our superior workmanship, fair business practice, the highest level of customer service, and our honest and ethical way of doing business.
Call Us for a Free Quote:
Local (719) 391-7663
Toll Free (877) 322-7663

What Our Clients Are Saying
"Dear A & I Skyline: Thank you for our beautiful new roof along with your prompt service and attentive crew. I appreciated the fact that my new roof was on and the old one off in 2 days. I will recommend you to all my neighbors and friends. Sincerely,"
- Nancy Oyer Blum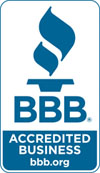 Info Media
- The Home Magazine On Line Version
- Premier Values On Line Version
- Quality Connections Distribution Info